Being in the music business for as long as I have, I'm humbled and blessed to have met some of the biggest music icons in the region. While working at East Africa Radio/TV in Tanzania I had the pleasure of meeting Jose Chameleone. I had lunch and drinks with him and his protégés, one member stood out, he was quite talkative and jolly depending on whether he had something extra if you know what I mean. If I knew then what I know now, that this was going to be the great Mowzey Radio I would've sat down with him and shared a bit of whatever he was having over a long conversation.
Fast forward a few years, I'm back in Uganda and there is a lot of buzz around a new duo known as the Goodlyfe taking on more established names in music, I had to interview them. I was the first person to get an interview with them on camera, something I'm immensely proud of. I headed to their house in Najjanankumbi, and got a view of the rockstar life in a Ugandan setting with beautiful women, drinks, loud music…the good life generally. Despite the new found glamour, Radio was always humble. We had deep conversations and often referred to me as "Grandfather". The life has its share of chaos, something Mowzey was all too familiar with. He had what I call the "Micheal Jackson" formula where he knew he was talented and believed he was a star and coupled with his unpredictable temperament made him reckless like the time I had to end a recording session I had with him at Masters Music prematurely.
Having known him on a more personal level I would say he was one of the best song writers the country has ever had, a very generous person a side of him not well documented as well as a person capable of immense personal growth. On our last interaction it was the first time I met him sober, we talked about his business ventures which was a long way from the first time when he only had a fleet of cars. Asked about his legacy he was happier with his international nominations than winning because it showed how Ugandan music crossed borders as well as his interest in providing opportunities to new artists. Using Radio as an example we as a nation need to appreciate talent while it is still alive instead after it is passed. As a lesson to the younger generation of artistes, be open to collaboration, live life to the fullest but at the same time learn to invest in the future for life after the stage.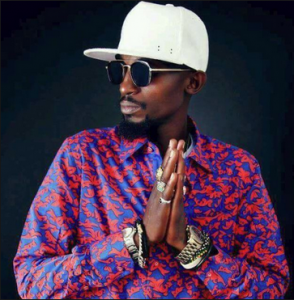 This week I will be celebrating the life of Mowzey Radio by dedicating the #NxtTop20 countdown t this musical great featuring a special interview I personally had with him from 2006. Tune in to #NxtRadioUg this Saturday at 12pm on 106.1fm or stream live on nxtradio.co.ug/live for the celebration. For a visual experience you can watch on StarTimes TV Channel 243 or on the #NxTRadioUG mobile app available on respective app stores.
DJ BUSH BABY(@djbushbaby)
---
Reader's opinions
---